Hale Engineering & Consultancy Services
We offer a variety of engineering services to provide the best support to our clients.
Consultancy
System design, safety design, tender packs, and control philosophies
Project Management
New plant, overhaul, upgrade, and relocation
PLC, HMI, Scada software and commissioning
Siemens, Allan Bradley, Mitsubishi, and more
Breakdown support
Both remotely and on site
Experienced in gas & oil, food & beverage, aggregate plant, car plants, incineration, shredding
Contact us
for further information about how we can support you with any electrical engineering requirements.
We have a wealth of experience in automating industry. Past projects include:
E&I management for the relocation of an incinerator plant over an 18-month period.
The overhaul of a partly automated cruise boat passenger access gangway.
A complete turn-key system to control a recycled glass processing plant.
Environment control systems for spray and baking booths.
Supply and installation of CO monitoring in compliance with the UK's Environment Agency.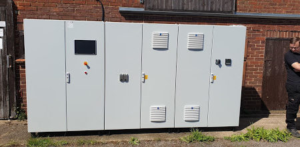 Gas Screw Compressor Control System
Our client was manufacturing two gas screw compressors. We designed and built the associated control panels and software, which was based upon a Mitsubishi PLC. Both of the units were shipped to Croatia for install and commissioning.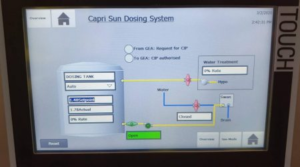 Chemical Dosing
We were requested to design, supply, and install an automated dosing system to control the chlorine level within a tank; the existing system was manual and time-based but, due to expansion, the system had become inadequate.
The new system was based upon a chlorine monitor with a continuous flow. One issue was that the system would occasionally require a CIP—this would damage the monitoring equipment—so the system we designed would switch over to a fresh water supply and provide a CIP enable.
Bolton Incinerator Plant Rewire
Due to extreme environmental conditions, the wiring and associated components of the plant had degraded to the point where a complete rewire of the process was necessary. This included the replacement of a number of outstations, and the replacement of the MCC.
Also due to the age of the installation, it was necessary to review and replace the safety system, which we replaced with a Pilz programmable unit.
This project was undertaken in 10 weeks with a 4-week shutdown.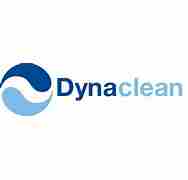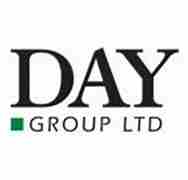 Led by Director and Engineer Andy Hale, we are specialists in automating industry.
Our team has decades of experience working across a range of industry sub-sectors including automotive, production lines, gas and oil, boarding bridges, and incineration, as well as temperature and humidity control.
We work closely with a number of specialist contractors to provide electrical and software associated work, and mechanical and hydraulic integration.
While we predominantly cover the UK, we have undertaken projects elsewhere in Europe and further afield.
We are happy to provide our services internationally.
Careers at Hale Engineering
Why Hale Engineering?
We believe in high challenge, high support!
We are keen to let you contribute to the team and the company from day 1. We expect a lot, but offer a lot, too. This includes onboarding, induction and learning experience, networking opportunities, mentoring and personal development planning. So, be up for an inspiring long-term career adventure.
We personalise our approach to development!
At Hale Engineering, you won't find generic career tracks or development programs but rather a personalised approach to employee development. We'll partner with you to ensure you have the right experiences that build your capabi
Call For a Quote:
+447908 917802